BearID in the field: 2022 – Part 1
For our 2022 field season we are planning to do some regular updates from the field. This will be the first in a series of posts, providing a behind the scenes look at how we collect our data and the incredible wildlife that we encounter along the way.
After a long winter processing camera trap footage, writing papers and lots and lots of emails we finally made it back to our primary field site in Da'naxda'xw Awaetlala territory. Flying out in April, we had a long list of tasks to accomplish for our two-week shift. The first priority; checking the cameras we left up over winter. The restraints our field season faced from the Covid-19 pandemic meant that we left cameras out over winter that typically would be collected in by the end of October. How bad could it be? Turns out, not great. An uncharacteristic amount of snow hit the west coast this winter, damaging six cameras. After removing the damaged ones, we set up 27 cameras at locations from previous years. Since then, the cameras have completed one full deployment. There were a limited number of cameras we couldn't check in May due to road and river conditions but as of June, all cameras have been checked or updated.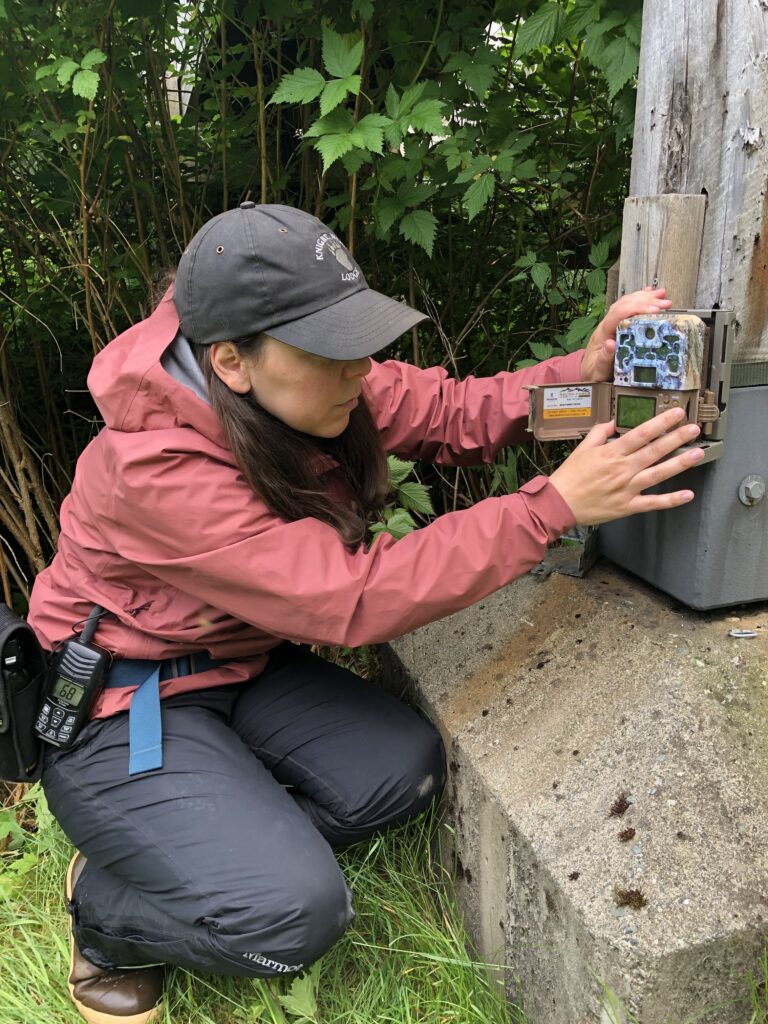 This shift has included checking cameras, boat-based observations in the estuary and processing footage. We have observed lots of the same individuals that are already in our BearID database, as many of the same bears return to the same areas each year (their home range). Some of the camera trap locations were difficult to access due to breeding activity in the estuary, particularly a breeding trio comprised of two females and one male. While this made for interesting behavioural observations, getting on land during this time required careful planning.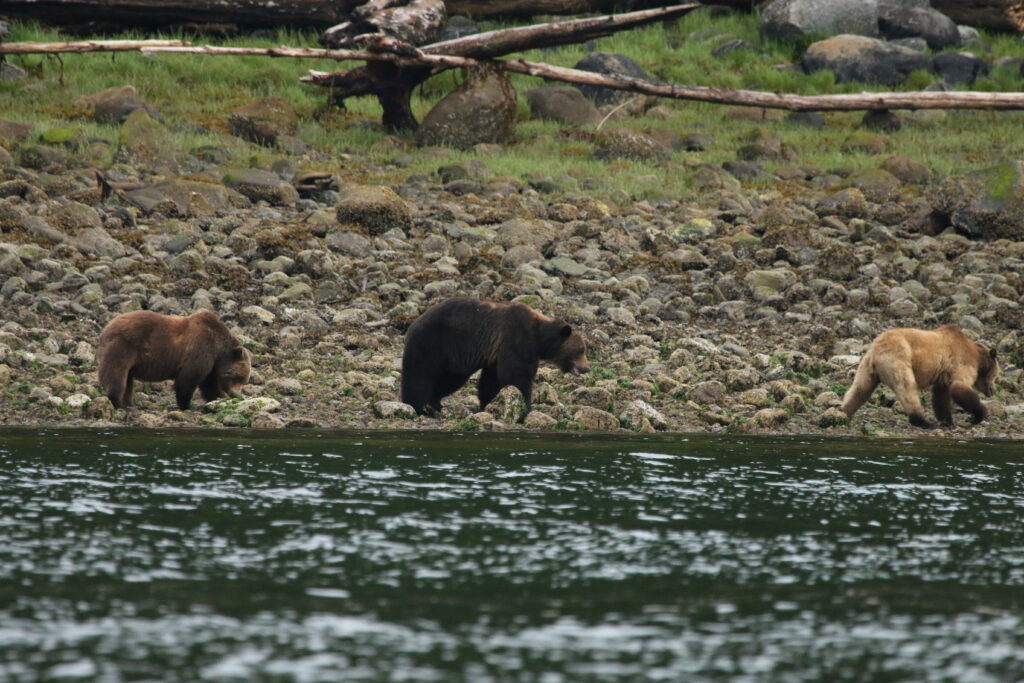 While we were here, we saw a known female F016 Flora, and her one-year-old female cub, feeding on a sea lion carcass. This is a rare occurrence for coastal grizzly bears and allowed us lots of observation time! Flora's defensive behaviour of the carcass was instantly apparent, as we watched her bluff charge common ravens and other grizzly bears that tried to get a taste of the sealion. The pair stayed on the carcass for three full days, only moving off slightly to sleep or take a break from the blubber and meat.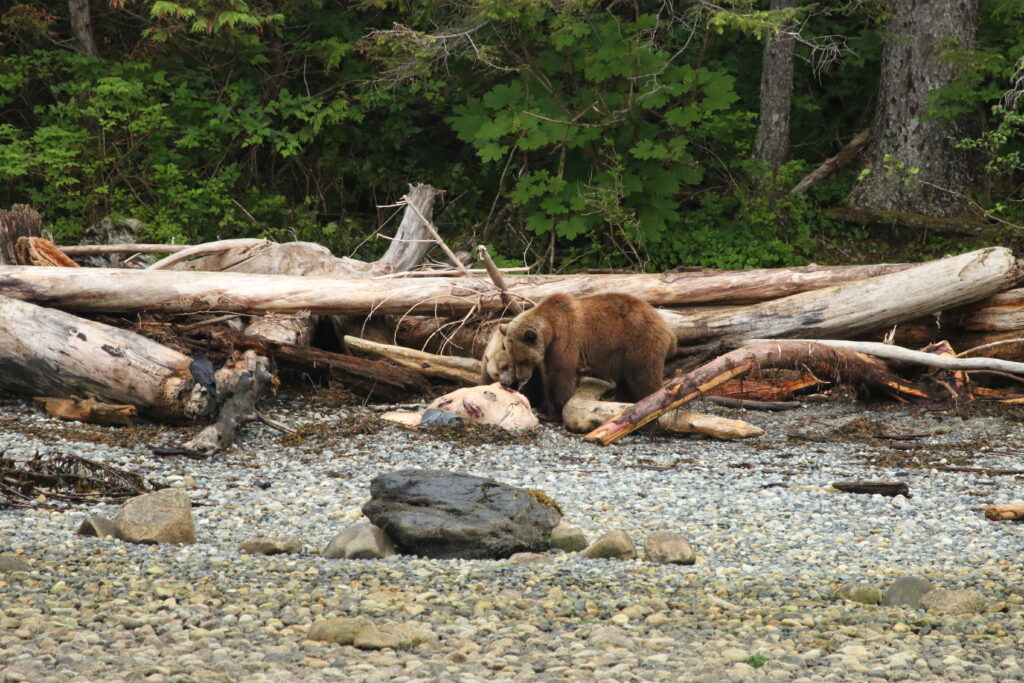 We are looking forward to being back in the field in late July, hopeful to see some new individuals passing by the cameras and some familiar faces!
We are grateful to work in the territory of the Da'naxda'xw Awaetlala First Nation. Thank you to Knight Inlet Lodge for providing vital field support and logistics.