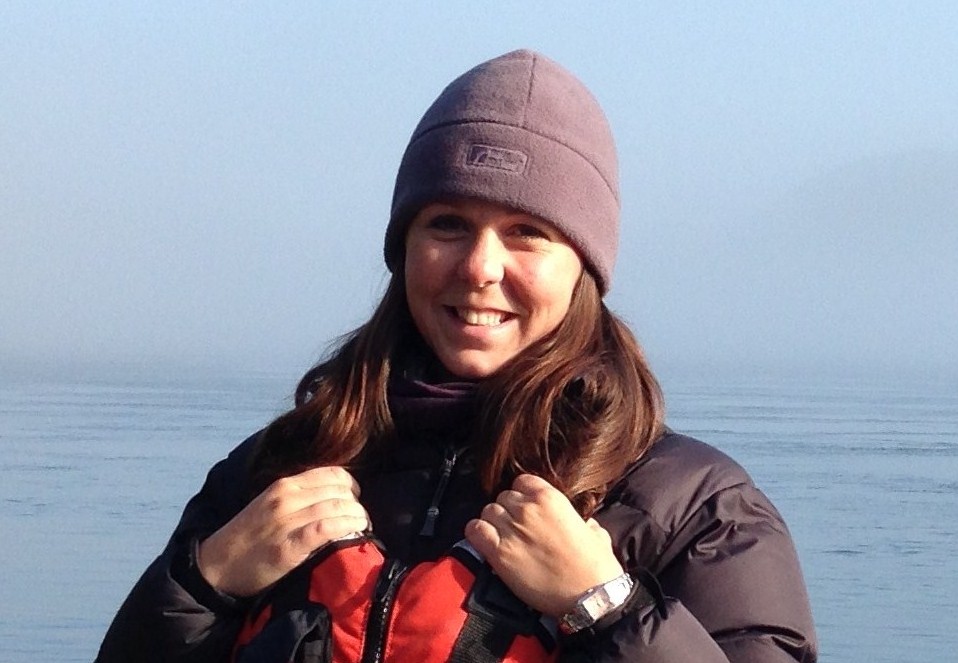 Melanie Clapham, Ph.D.
Founder & Director
Melanie Clapham is the founder and Executive Director of the Brown Bear Research Network. She holds a PhD in Conservation Biology from Lancaster University in the UK and is currently a Postdoctoral Research Fellow at the University of Victoria within the Applied Conservation Science Lab. She has been studying brown bears in coastal British Columbia since 2009 and is especially interested in the social behaviour of bears and how olfactory communication influences breeding and survival. She is a keen advocate for the notion of 'respect through understanding' and strives to apply this to bear conservation through her research.
Find out more through her website www.understandingbears.com
John Kitchin
Board Member
John is Ph.D student at the University of Cumbria studying the relationships between human and non-human animals. For the last three years his work has focused on brown bears and he has spent several non-denning periods studying them in British Columbia. His work is often presented visually as he takes a large number of photos and videos using trail cameras and his DSLR.
Find out more about John & his research www.kitchinsink.com and www.youmebear.com.
Robert Long, Ph.D.
Board Member
Dr. Robert Long is a Senior Conservation Scientist at Woodland Park Zoo in Seattle, and an associate research faculty-member in the School of Environmental and Forest Sciences at the University of Washington. His primary responsibilities include coordinating carnivore research and conservation projects associated with the zoo's Living Northwest Program. Robert has twenty-plus years of experience studying species such as wolverines, bears, fishers, martens, bobcats, foxes, coyotes, spotted owls, marbled murrelets, and deer. He holds degrees from Humboldt State University, the University of Maine, and the University of Vermont. In 2008 he, along with his wife and co-researcher Paula MacKay, co-edited Noninvasive Survey Methods for Carnivores (Island Press, 2008).
Paula MacKay, MFA
Board Member
Paula MacKay is a writer, field biologist, and communications consultant for conservation. She has written for numerous books, magazines, and organizations, and co-edited Noninvasive Survey Methods for Carnivores (Island Press, 2008). Paula recently graduated from Pacific Lutheran University with an MFA in creative writing. She served as a founding board member for the Wild Farm Alliance and has worked with numerous non-profits, including the Wildlands Network. For the past 15 years, Paula has studied bears, wolverines, and other wild predators with her husband, Robert Long, with whom she conducted a multi-year, noninvasive survey for black bears and grizzlies in the North Cascades of Washington.
Gillian Sanders, MA
Board Member
Gillian has been working with grizzly bears since 2001, assisting with DNA population surveys, as a commercial bear viewing guide, and conserving bears by reducing and managing human-bear conflicts. She has a MA in Environmental Education and Communication and wrote her thesis on coexisting with grizzly bears in a rural community of BC. Gillian works closely with hunters, farmers, ranchers, recreationalists, environmental groups, and government to promote effective tools and education that enable people to reduce conflicts with bears and to ensure the long-term persistence of healthy populations of grizzly bears in BC.
Officers
Moira Le Patourel
Guide Liaison Officer
With over eight years experience in the outdoor tourism industry in Canada as an adventure guide and naturalist, Moira has spent countless hours observing bears in a natural setting. After gaining a diploma in Renewable Resources: Fish, Wildlife and Outdoor Recreation, she began her career in adventure tourism. Her experience in the bear-viewing world began in Knight Inlet, viewing grizzly and black bears at the southern tip of British Columbia's Great Bear Rainforest. As a registered Full Guide and Board Member for the Commercial Bear Viewing Association of BC, Moira continues her work around the bears in BC and also guides polar bear trips in the Canadian Artic. Maintaining low-impact on the animals being viewed has always been of utmost importance to her; she believes the key to observing, not disturbing, wildlife include patience, respect and a solid understanding of animal ecology and behavior. Moira looks forward to sharing her knowledge and experience with the Brown Bear Research Network. Find out more at www.onlyonewild.com
Eddy Savage
Communications Officer
Eddy Savage is a wilderness and adventure guide working on the west coast of British Columbia. He is a certified Full Bear Viewing Guide with the Commercial Bear Viewing Association of BC. He works as an Interpretive Grizzly Bear Guide for Knight Inlet Lodge in the southern portion of the Great Bear Rainforest for five months of the year. He spends May to October in high-activity grizzly bear areas where he translates his deep respect for grizzly bears into proactive education and interpretation for guests, peers, and students. Eddy is happy to bring his skills, experience, and enthusiasm to the Brown Bear Research Network.
Find out more about Eddy at www.eddysavage.com and www.thewestcoastweekend.com